Learning Support Assistants
Back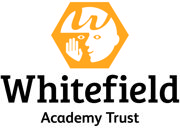 LEARNING SUPPORT ASSISTANTS
Term time only
34 hours per week x 45.6 weeks per year
Salary: Scale point 1 £17,533pa, rising to scale point 3 after appropriate experience and successful completion of training £17,992pa with the possibility of eventual promotion through our career progression scheme to a scale point 12 £21,126pa.
About Whitefield Academy Trust
With an ethos based on enjoyment, achievement and wellbeing for all, Whitefield Academy Trust seeks to open up the world for children and young people with SEND. Located in Waltham Forest, the Trust comprises Joseph Clarke School (for children with vision impairment and /or additional needs), Whitefield School (for pupils with complex needs including autism, learning difficulties and sensory and physical impairments), Professional Development Services and the highly successful Project SEARCH East London.
We are expert in serving children and young people with SEND and giving them the tools, skills and confidence to move on to the next stages of their education and lives.
The Role
This is an exciting opportunity to make a real difference to the lives of children with special educational needs and disabilities.
Learning Support Assistants (LSA) work alongside teachers and help teach skills to individual pupils. You'll be someone who likes children and young people and is willing to be responsible both for helping them learn, but also for their safety and wellbeing.
It's not always an easy job, but it offers huge job satisfaction. You'll be part of a supportive team and we'll teach you how. The Trust is noted for its staff training and professional development. There are opportunities to progress as a Teaching Assistant, Supervisory Teaching Assistant and Higher-Level Teaching Assistant through our internal progression scheme.
About you:
We are looking for candidates who are caring, have experience of working with children and young people in either a voluntary or paid capacity. Experience of working with children with Special Educational Needs would be an advantage but is not essential as training will be provided.
Why join Whitefield Academy Trust?
Just as we seek to give our pupils an outstanding school experience, we want every member of our team to find being part of Whitefield Academy Trust a fulfilling and enjoyable experience. Whatever their role, we are committed to supporting each team member and giving them every opportunity to progress their careers across our schools and services.
We are proud to offer:
A wide-ranging and high-quality CPD programme which can be tailored around each team member's unique skills and career aspirations;
A welcoming and inspiring working environment in which colleagues look out for and support one another;
Opportunities to share best practice and ideas with colleagues across the Trust;
Wellbeing support mechanisms including practical and emotional support and a Staff Wellbeing Group,
A competitive local government or teachers' pension scheme, with defined benefits;
Very generous annual leave allowances;
Recognition of continuous service with Local Authorities and other academy trusts for various employment entitlements;
Refer a friend to work scheme and earn £300
Interest free loans for bicycle purchase;
Childcare voucher scheme.
Flexible working
Mentoring scheme
But, above all, working at Whitefield Academy Trust is a highly rewarding and satisfying experience. Thanks to the commitment, energy and determination of our staff, all of our children and young people make fantastic progress during their time with us. Watching their progress and working alongside families is immensely satisfying and, as a Trust, we take every opportunity to recognise and celebrate the important role our staff play in transforming the lives of our children and young people.
Find out more
For an informal conversation about the role please make an appointment with – Chelsea Peters on ext 3002 to speak with the Principal – Rachel Rai
To download an application form click below or contact the Human Resources Department: recruitment@whitefieldacademytrust.org.uk
Closing date: 31 May 2022
Interview date: w/c 13 June 2022
Whitefield Academy Trust is uncompromising in its commitment to safeguarding children and young people.
The Trust is committed to promoting a diverse and inclusive community - a place where we can all be ourselves and succeed on merit, ensuring best practice in our recruitment process is essential to our commitment.
Job Specification
Learning Support Assistant
Learning Support Assistants
Get Directions
Any Questions?
For further information about this vacancy please contact us using Ref: Learning Support Assistants.
Human Resources Department
Job Specification
Learning Support Assistant
Learning Support Assistants
Get Directions
Any Questions?
For further information about this vacancy please contact us using Ref: Learning Support Assistants.
Human Resources Department